GET 25% OFF YOUR ORDER TODAY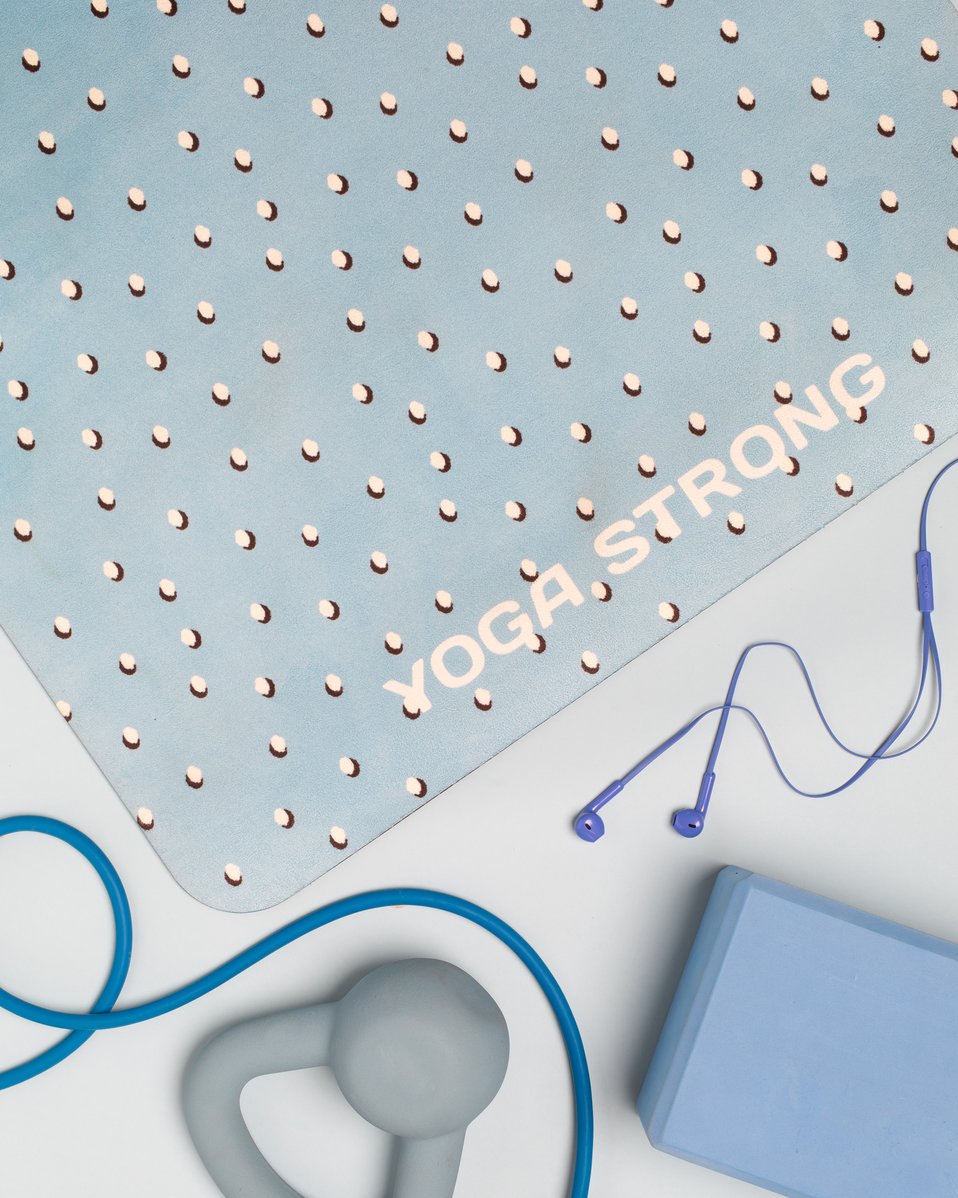 Rain Drops, drop tops YOGA MAT
Why Yoga Strong? Because all yoga mats aren't created equal. We know, we tested them all.

Before starting this long project, we were unhappy with the available options.
So our goal became clear. Re-imagine the yoga mat only if we 100% knew we could create something that would inspire you to be your best self.
PLANT-BASED DRINK FOR WHOLE BODY HEALTH.
TRY OUR LEMON LIME AND WATERMELON FLAVORS FOR 20% OFF
BUY NOW
Yoga Strong mats combine Composite Technology & HydroGrip Performance to create a non-slip yoga mat with ideal traction, cushion, and support.
Yoga Strong partners with fashion designers in LA, so you can look and feel your best.
Better quality for fewer dollars. Enjoy top-tier gear at more accessible prices than the leading brands. .
OVER 1,000 5 STAR REVIEWS
DESIGNED BY YOGA TEACHERS
MADE FOR EVERY BODY, EVERY DAY
Traditional performance beverages
MAde for everybody, everyday
BUY NOW
5mm Dual-Layer mat provides greater stability, durability, and comfort.
Microfiber suede top layer uses nanotechnology for a non-slip workout.
Designed by LA's top fashion designers, each style is produced in limited quantities. Once sold out, it will never be re-printed.
Natural Tree Rubber is recyclable, biodegradable, & odorless. Suede is 100% Vegan.
A 5MM DUAL-LAYER MAT PROVIDES GREATER STABILITY, DURABILITY, AND COMFORT.
THE MICROFIBER SUEDE TOP LAYER USES NANOTECHNOLOGY FOR A NON-SLIP YOGA PRACTICE
DESIGNED BY LA'S TOP FASHION DESIGNERS, EACH STYLE IS PRODUCED IN LIMITED QUANTITIES. ONCE SOLD OUT, IT WILL NEVER BE RE-PRINTED.
NATURAL TREE RUBBER IS RECYCLABLE, BIODEGRADABLE, AND ODORLESS.
This mat is as beautiful as it is durable and fun to practice on. I have such a hard time finding mats with a good grip for hot yoga. And Yoga Strong absolutely nailed it. I would recommend this over all the name brand mats – it's that good and very well priced comparatively. Also love the cushion, really great for poses that can be uncomfortable on the knees.
Not only is this the cutest yoga mat I own, but it is the most durable and sturdy. I don't slip on it like I have with other mats, I use it at home, and at the studio and it works amazing in both settings. Highly recommend!
I'm so impressed with the quality and style of this yoga mat! The thickness is perfect and the texture of the mat is perfect for transitioning between hot yoga and a standard at-home workout. I love this design too, it's so cute! My favorite mat before getting this one can't compare anymore! I now have high expectations for yoga mats haha
I lovvvveee this mat Not only is it a beautiful mat with the unique color stripes but it's also unlike a traditional mat. It's thicker, making it extra soft and comfortable for your feet while doing anything standing and very soft while laying down. I'd recommend this mat to any active person at home as it can be used for exercise too!
BUY NOW
We're on a mission to help you celebrate your workout with happiness and love.
We believe that happiness can be celebrated through everyday actions, and that true wellness comes from feelings of joy, purpose, and power. Yoga Strong is developed by experts, and trusted by everyday performers – but made for all to enjoy.
We're building a community without restrictions, so you can be you, every single day.
It was my senior year of high school when I tore my ACL the first time. And after five more knee surgeries, that's when I found yoga. After being fortunate enough to endure through the knee injuries long enough to play pro basketball for 7 seasons, Yoga Strong was born as a love letter to what saved my basketball career.
Yoga Strong is very personal to me, and that's why I want Yoga Strong to be for you – Unique, Special, & Authentic.
CHECK US OUT ON TIKTOK OR IG
FOLLOW US AT @SHOPYOGASTRONG
TERMS & CONDITIONS | PRIVACY POLICY